On Two Wheels
Mountain Biking / MTB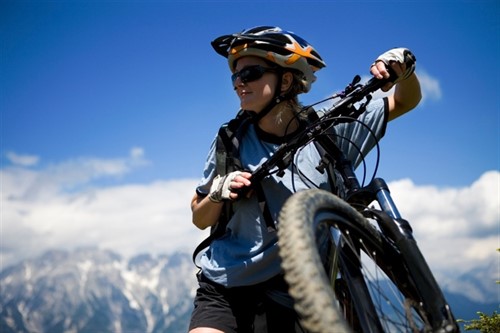 Mountain Biking is without doubt the main attraction during the summer months. The Portes du Soleil area is vast, offering a staggering 650km of marked out trails for bikes, catering for every level of experience from the complete beginners to the Freeride pros.
During the summer, there are 24 lifts open, which give access to all of the 650Km of bike trails the Portes du Soleil offers. All of the lifts are specially equipped to carry bikes and passes, like the winter, can be purchased for any duration between ½ days to a season for the Portes du Soleil, as well as local passes for Morzine which are also available.
There is also the Pass Portes du Soleil (for the brave/mad!) which is held on the last weekend of June. It offers people the chance to discover the Portes du Soleil in one day!
Should you like the sound of all of this but won't be able to bring a bike with you, fear not, as there are plenty of shops around Morzine to cater for all of your needs. We recommend FB Freeride for bike hire…
We also recommend Torico Morzine for bike hire, they have a great selection of bikes for all standards and budgets. MSC guests also receive 5% discount on all rentals!!
Road Cycling
Morzine is regularly visited by the Tour de France and subsequently has some infamous routes, such as the Col du Joux Plane and the Col de la Ramaz on its doorstep. The Portes du Soleil area is a road bikers heaven, offering the best of the French Alps it has plenty of torturous hill climbs and exhilarating descents, with the odd valley path thrown in - a certain level fitness and madness is recommended!