High in the Sky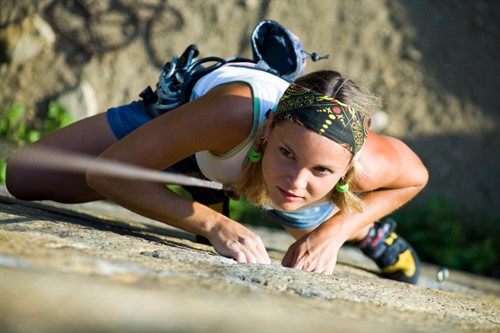 Climbing
There is no shortage of climbing in Morzine, given its location in the heart of the Alps! The Rocher de la Chaux has around 80 routes catering for all rock climbing levels and is close to Morzine. There is also an artificial climbing wall in the Palais de Sports for those who maybe don't fancy the high stuff!
Via Ferrata
Kind of like an extreme assault course, a Via Ferrata is a mountain route equipped with ladders, bridges, stemples and cables along the way, and combines the disciplines of climbing and scrambling but without the need for your own ropes! Guides are essential and we recommend you check out the French grading system to see what suits you given your experience!
Parapenting
Parapenting is essentially running off a mountain with a winged parachute behind you and you fly/float down to the ground! Get fantastic views of Morzine from high above - you take off from a mountain behind the village! Beginners will have a qualified instructor tucked in behind them to guide you down, so you are in safe hands! You will just need a head for height!
The 'Fantasticable'
They should have maybe included the words 'for the fearless' in its title, as this zip wire runs for 3km from the top of the Chaux Fleurie lift in Chatel and over the Plaine Dranse, at speeds of up to 100kmph, at heights of 250 meters above the valley! Oh yes, and you go down head first…
Tree Top Adventure Courses
These three adventure park offer family fun in the trees, perfect for your cheeky monkeys! Skip through the trees by swinging on ropes, abseiling, rope bridges - kind of like Tarzan! Two of the 3 courses are for people above 135cm in height and one is specifically for children between 110 and 135cm!